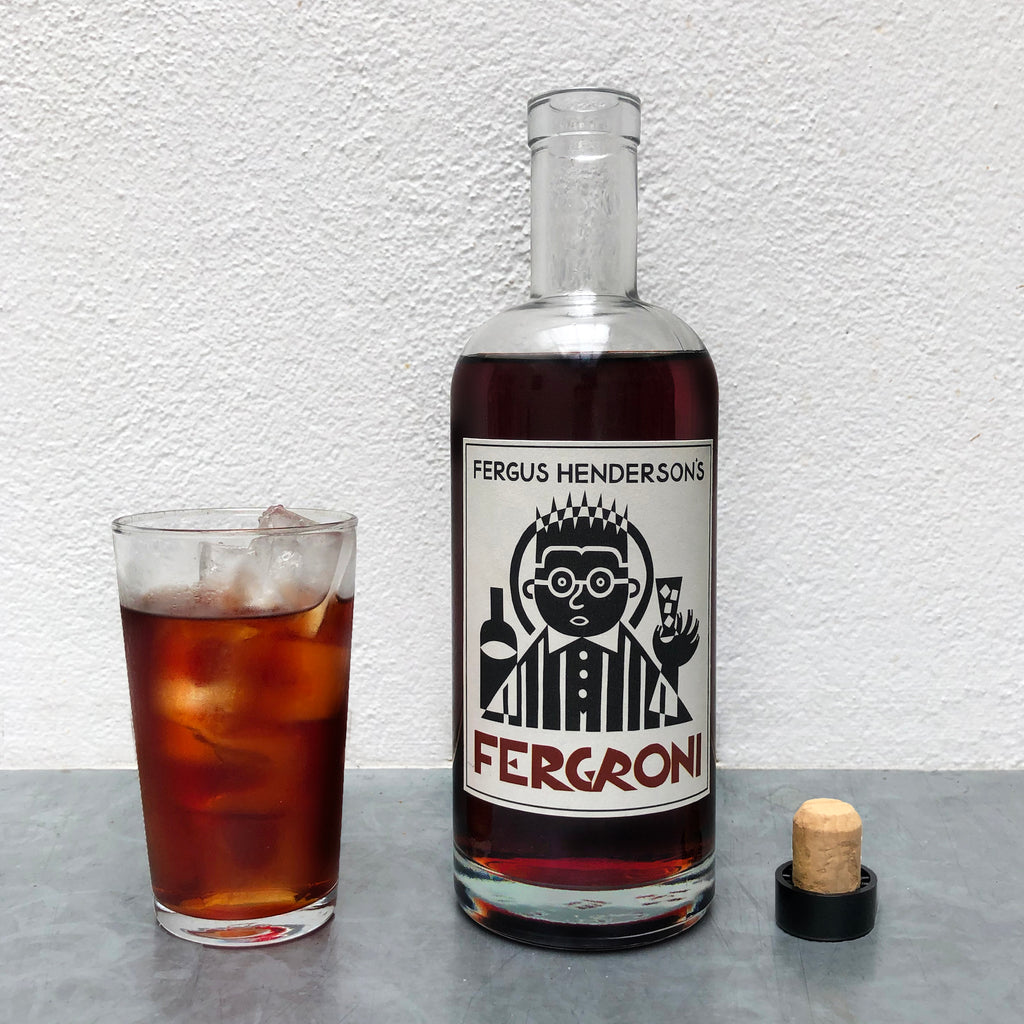 FERGUS' FERGRONI AKA A NEGRONI AS IT SHOULD BE - 70cl BOTTLE
A classic cocktail revisited with Fergus' flair for extra dimension.
FERGRONI - 700ml // 33% ABV
Bottled in Kent for St. JOHN by Fatman and Friends
Shipping Information

For all merchandise orders, please allow up to 5 working days for UK (mainland) delivery, and up to 10 working days for international delivery.
Tracking information and updates can be provided upon request.
For merchandise queries, please contact info@stjohnrestaurant.com
As a result of Brexit, please be aware that your order may be subject to local import taxes over which St. JOHN has no control.
---