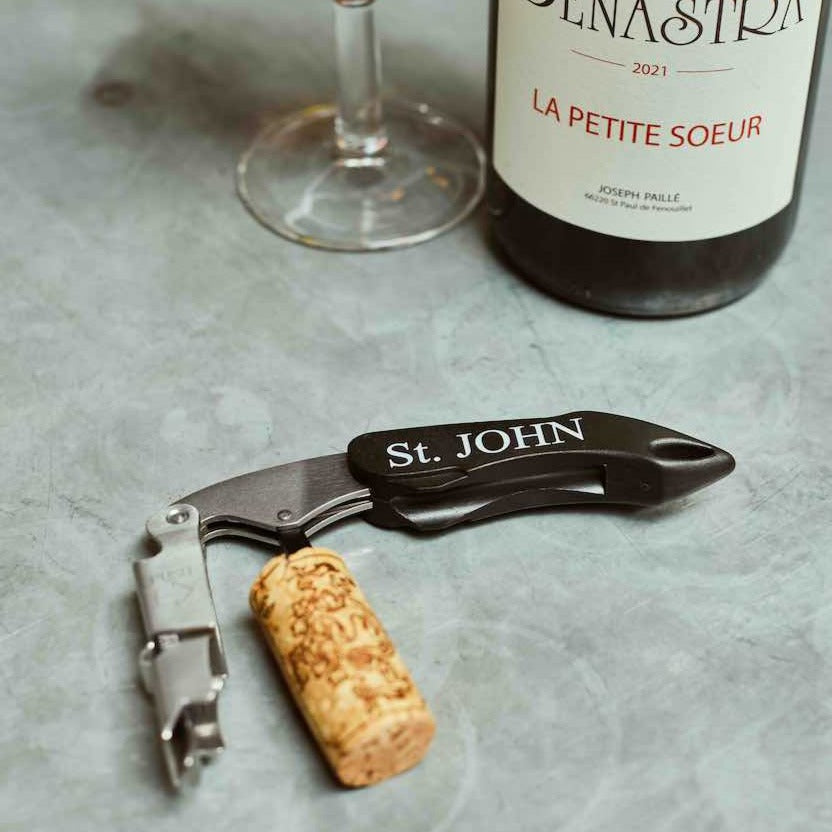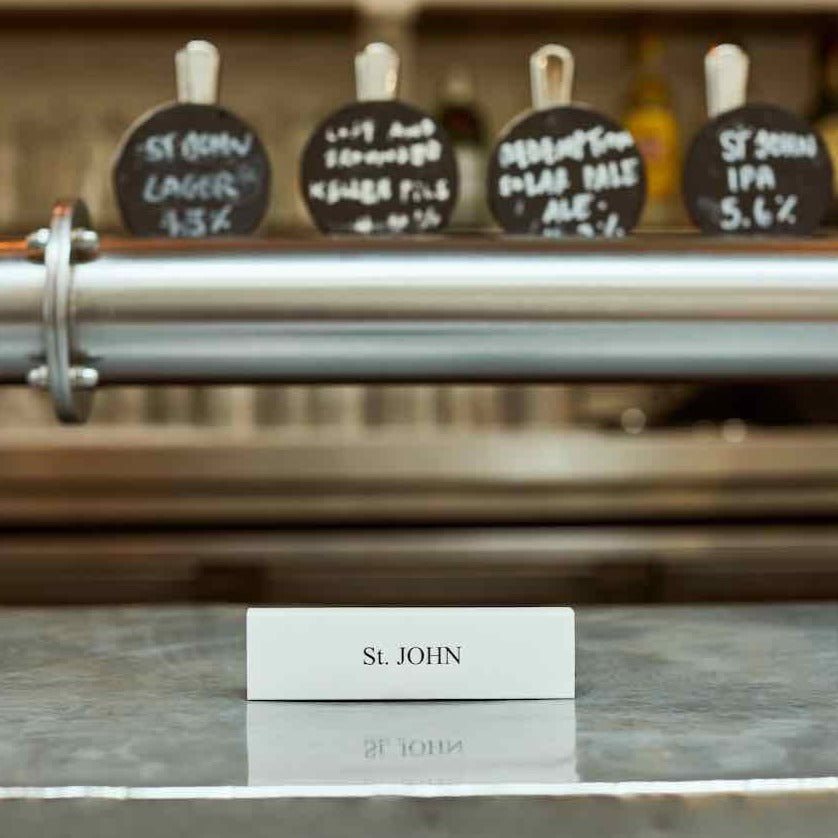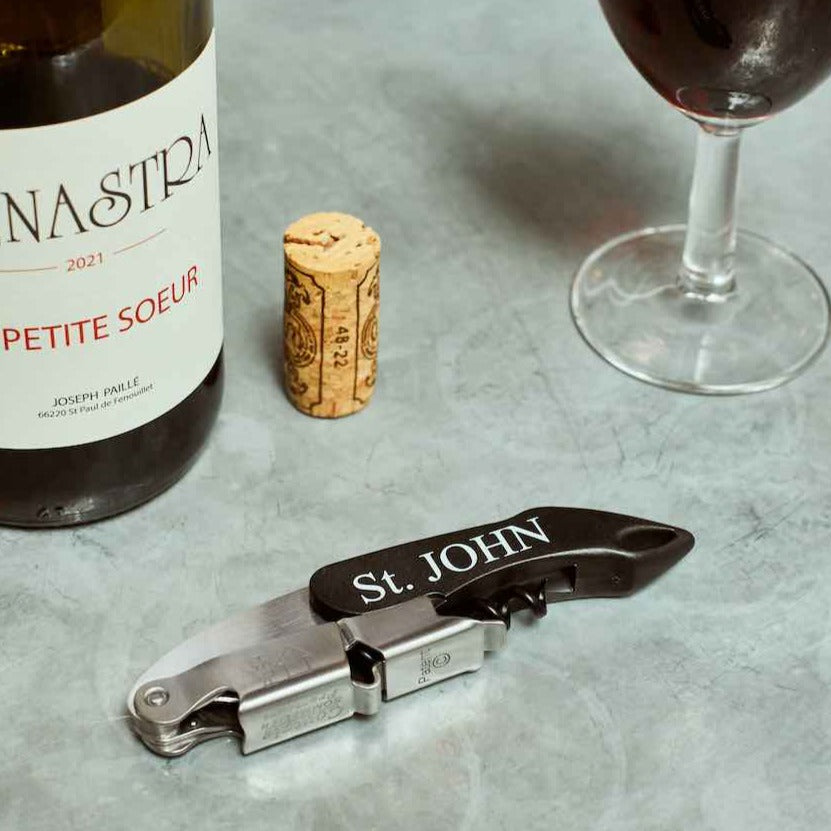 St. JOHN WAITER'S FRIEND
Many words are written on the corkscrew but there is one that says it all in the name "the waiter's friend". These days the traditional notch to break the wire that occasionally graced a bottle or a box is seldom used but the bottle opener remains for that refreshing beer at the end of a busy day.
We have chosen a strong, stylish and workmanlike design that is our general preference, there needs to be some weight and substance to give confidence… and to avoid mishaps and to give long and trusted service, we like that!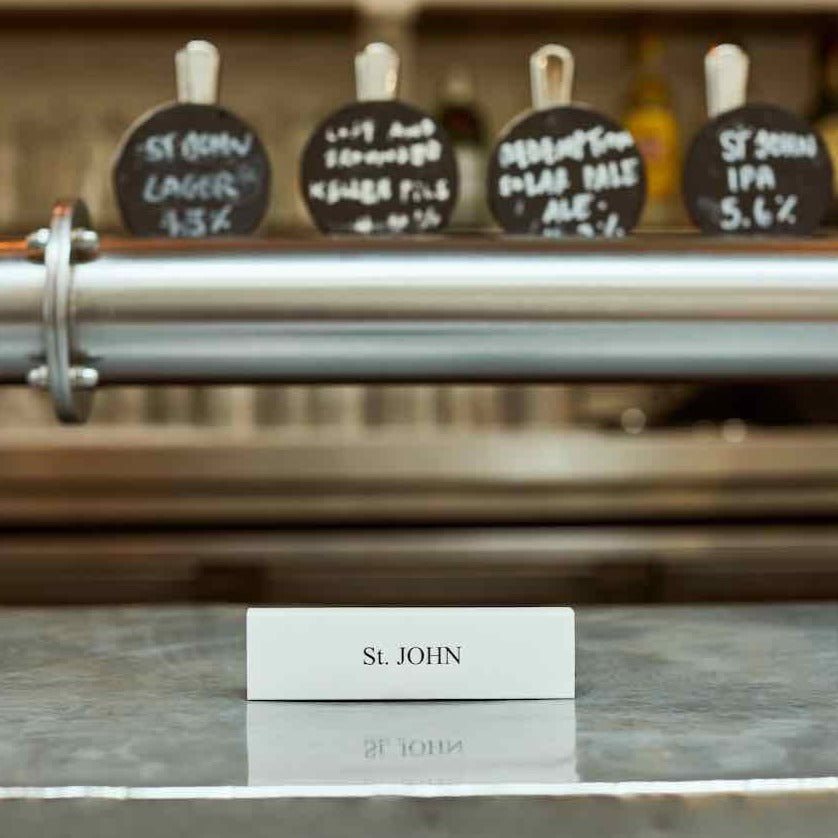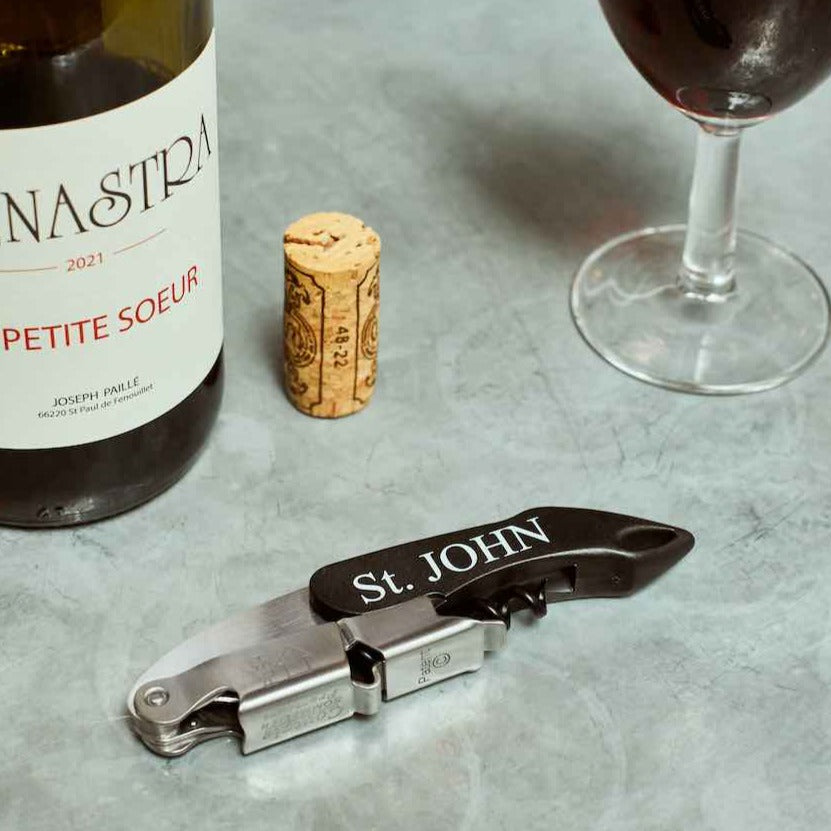 Shipping Information

For all merchandise orders, please allow up to 5 working days for UK (mainland) delivery, and up to 10 working days for international delivery.
Tracking information and updates can be provided upon request.
For merchandise queries, please contact info@stjohnrestaurant.com
As a result of Brexit, please be aware that your order may be subject to local import taxes over which St. JOHN has no control.
---