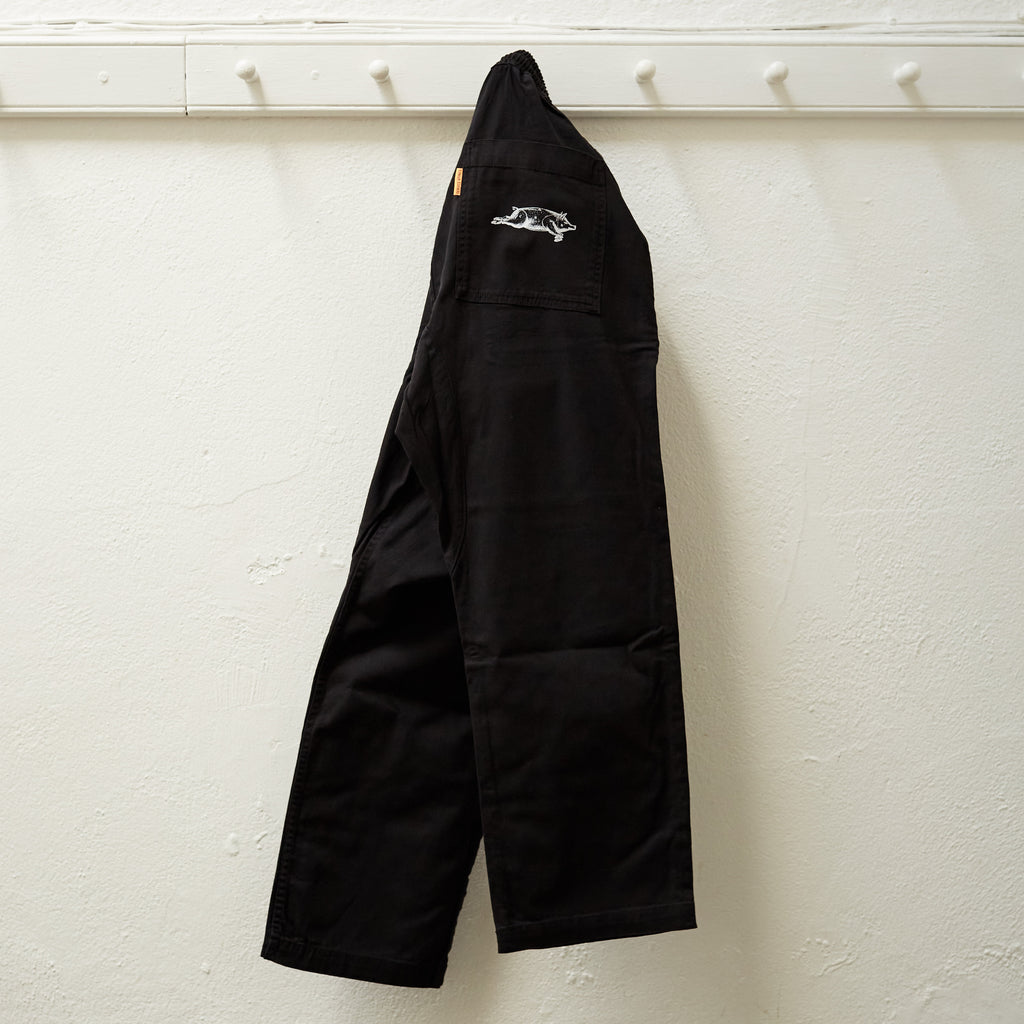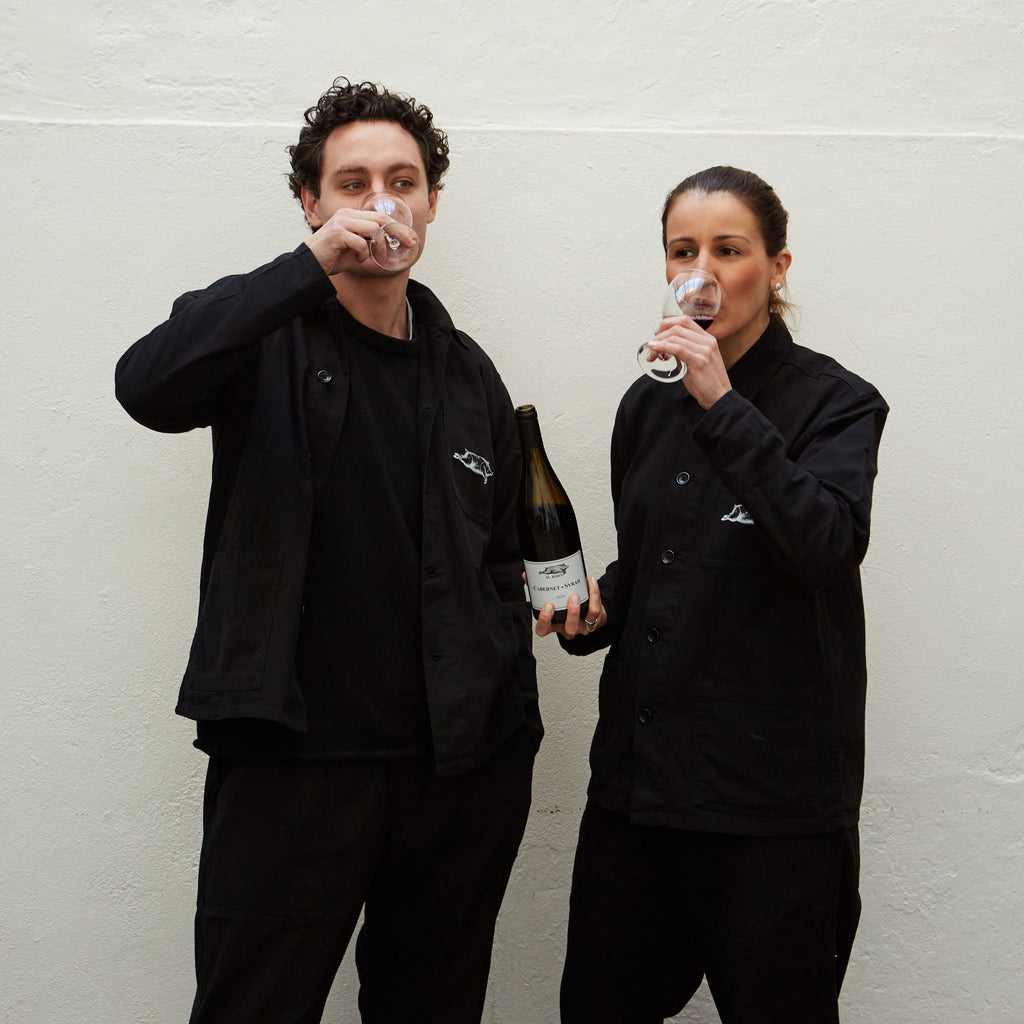 St. JOHN x SERVICE WORKS WORKWEAR
Introducing our extremely limited and lovely pig-adorned workwear, in collaboration with the brilliant Service Works. 
Fergus' advice for chefs is always: "Don't be chained to your oven. Make like a whale - keep your eyes and your mouth wide open for the plankton of ideas". In other words, go and experience life outside the kitchen. 
This apparel encourages just that - comfortable and hardy to withstand a busy service, though just as likely to be worn for day-off adventuring (or by those whose experience of restaurants is strictly table-only. If you're doing it right, that too requires a degree of sturdiness).
The availability of this excellent cotton canvas fabric was restricted, therefore the run of these garments is small. The link is in our bio to purchase the trousers, or the work shirt, or both. And we advise speed. 
You will find both trousers and over-shirts in the drop-down size menu above.
Constructed using 250gsm mid-weight 100% recycled cotton canvas. Screen printed white pig graphic with an orange woven Service Works label in the seam.
Sam wears a unisex size Large shirt and trouser, Suellen wears a unisex size Small shirt and trouser.
TROUSER SIZE CHART (inches):
X-SMALL: Waist 26-28" / In-seam 30" / Ankle opening (flat) 8.35"
SMALL: Waist 28-30" / In-seam 31" / Ankle opening (flat) 8.5"
MEDIUM: Waist 30-32" / In-seam 32" / Ankle opening (flat) 8.75"
LARGE: Waist 32-34" / In-seam 32" / Ankle opening (flat) 9"
X-LARGE: Waist 34-36" / In-seam 33" / Ankle opening (flat) 9.5"
XX-LARGE: Waist 36-38" / In-seam 34" / Ankle opening (flat) 10"


OVER-SHIRT SIZE CHART (inches):
SMALL: Pit-to-pit 20" / Length 29"
MEDIUM: Pit-to-pit 21.5" / Length 30"
LARGE: Pit-to-pit 23" / Length 31"
X-LARGE: Pit-to-pit 25.5" / Length 32.5"
XX-LARGE: Pit-to-pit 28" / Length 34"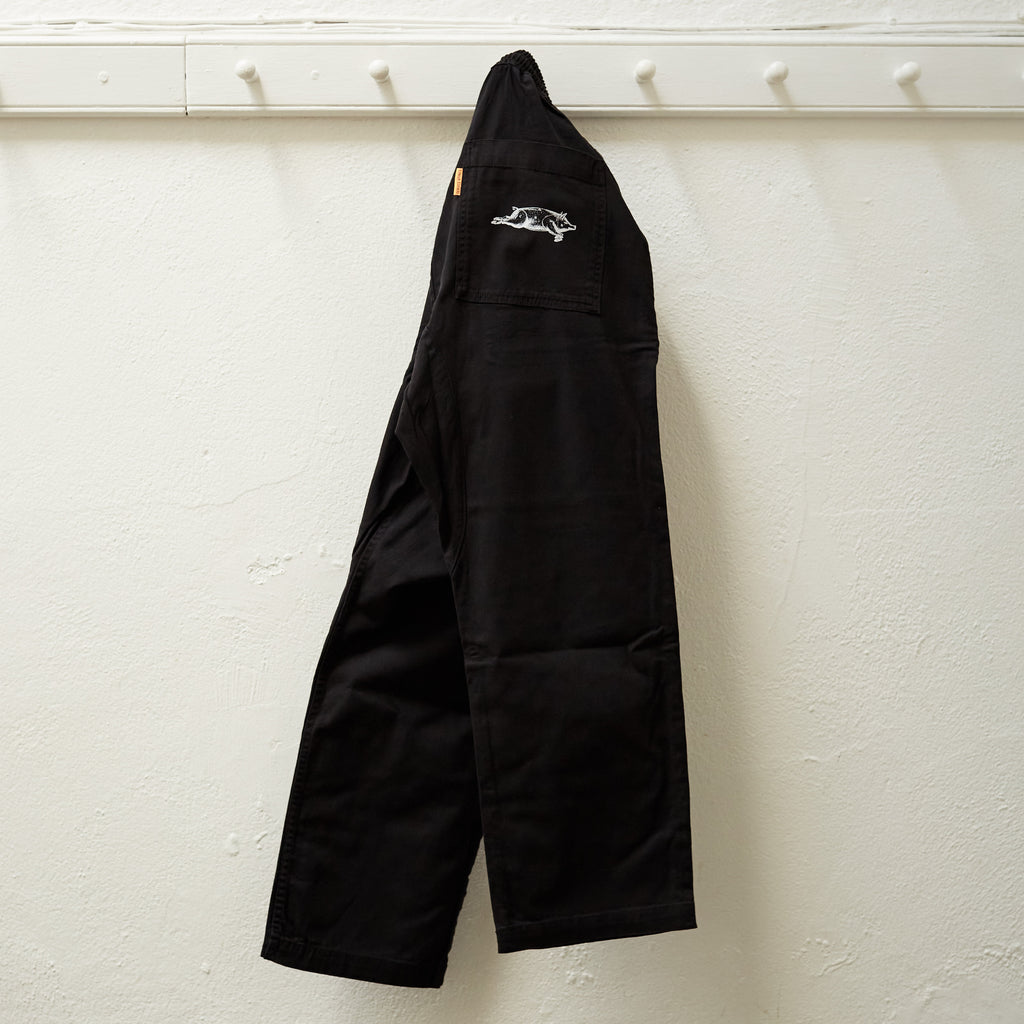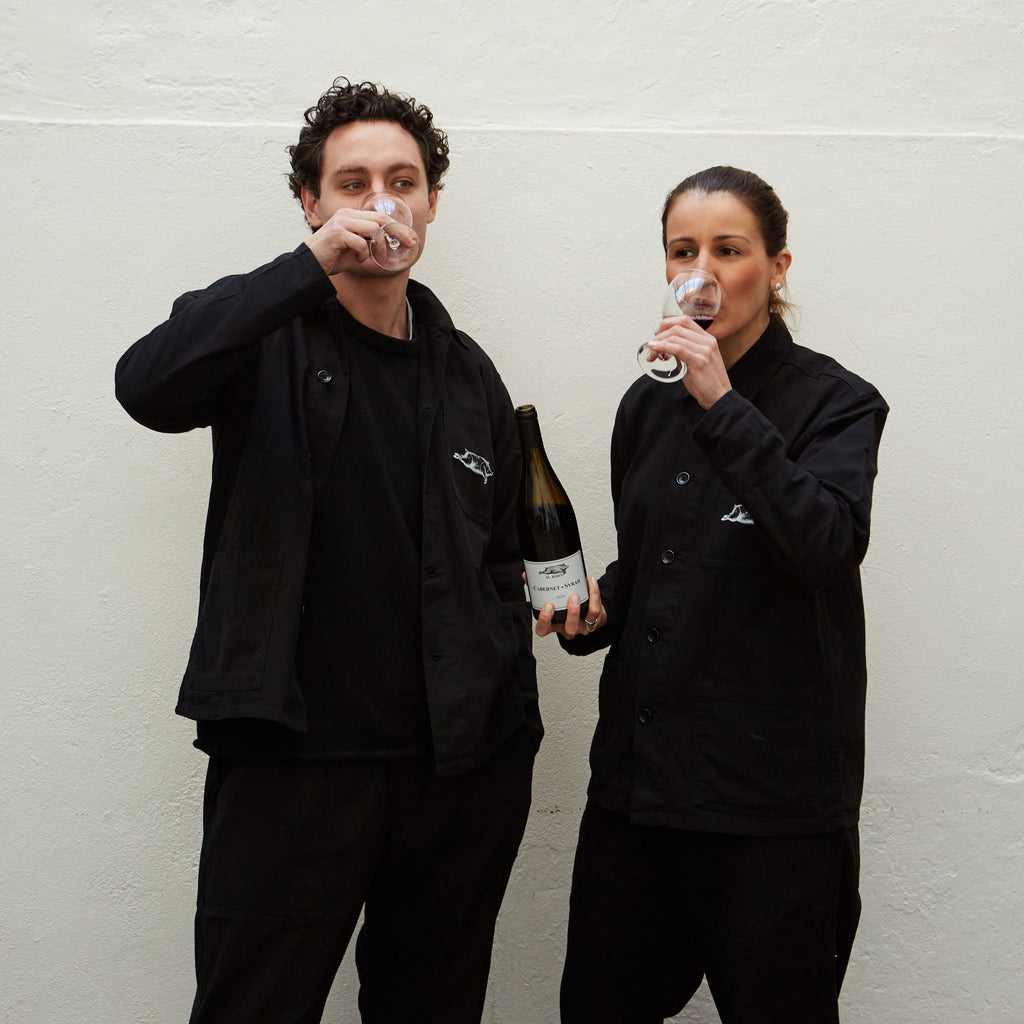 Shipping Information

For all merchandise orders, please allow up to 5 working days for UK (mainland) delivery, and up to 10 working days for international delivery.
Tracking information and updates can be provided upon request.
For merchandise queries, please contact info@stjohnrestaurant.com
As a result of Brexit, please be aware that your order may be subject to local import taxes over which St. JOHN has no control.
---