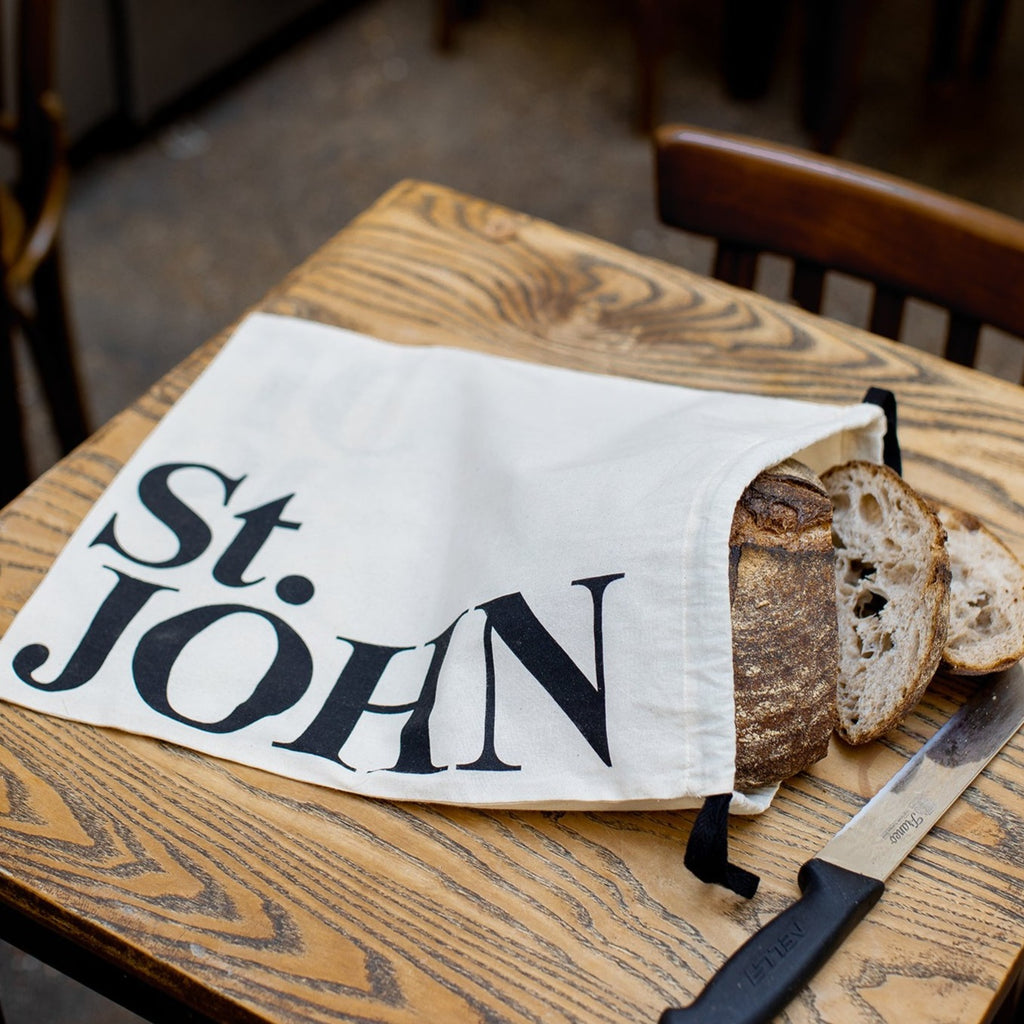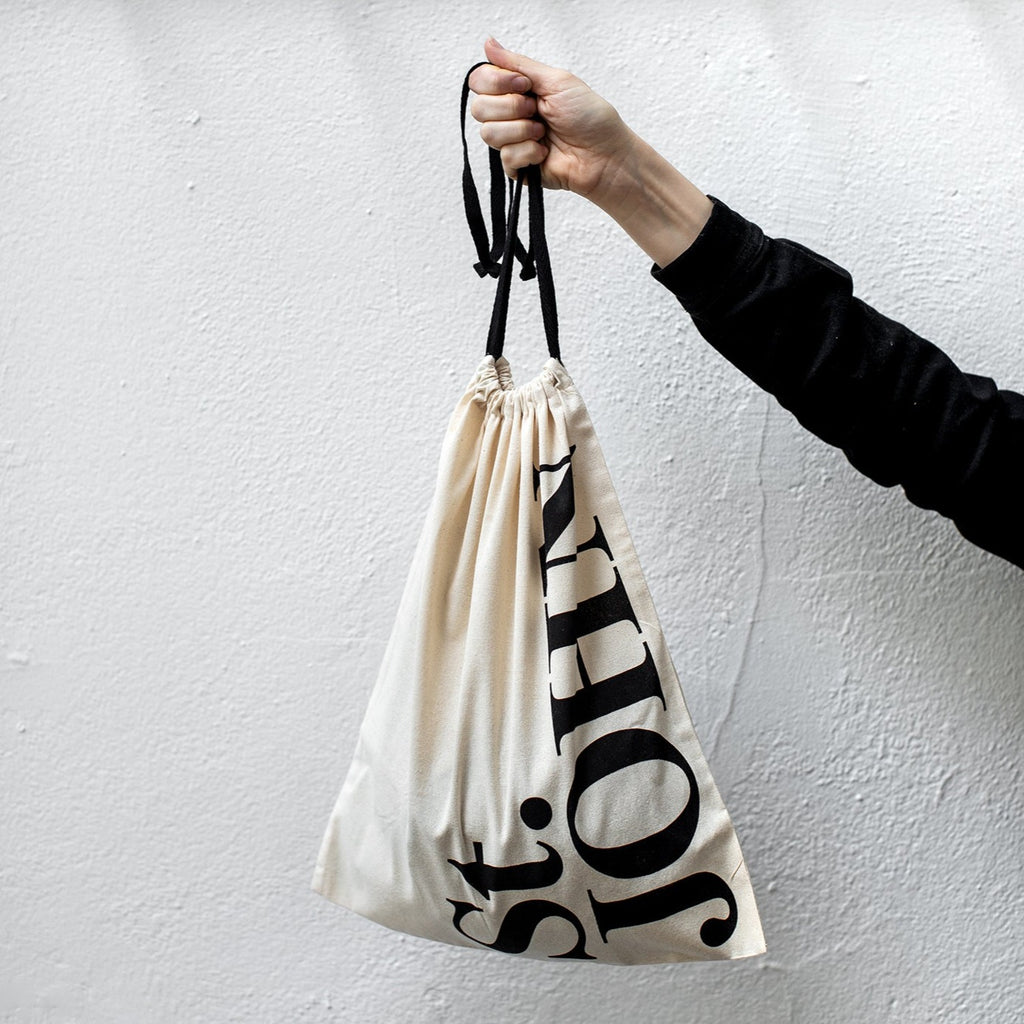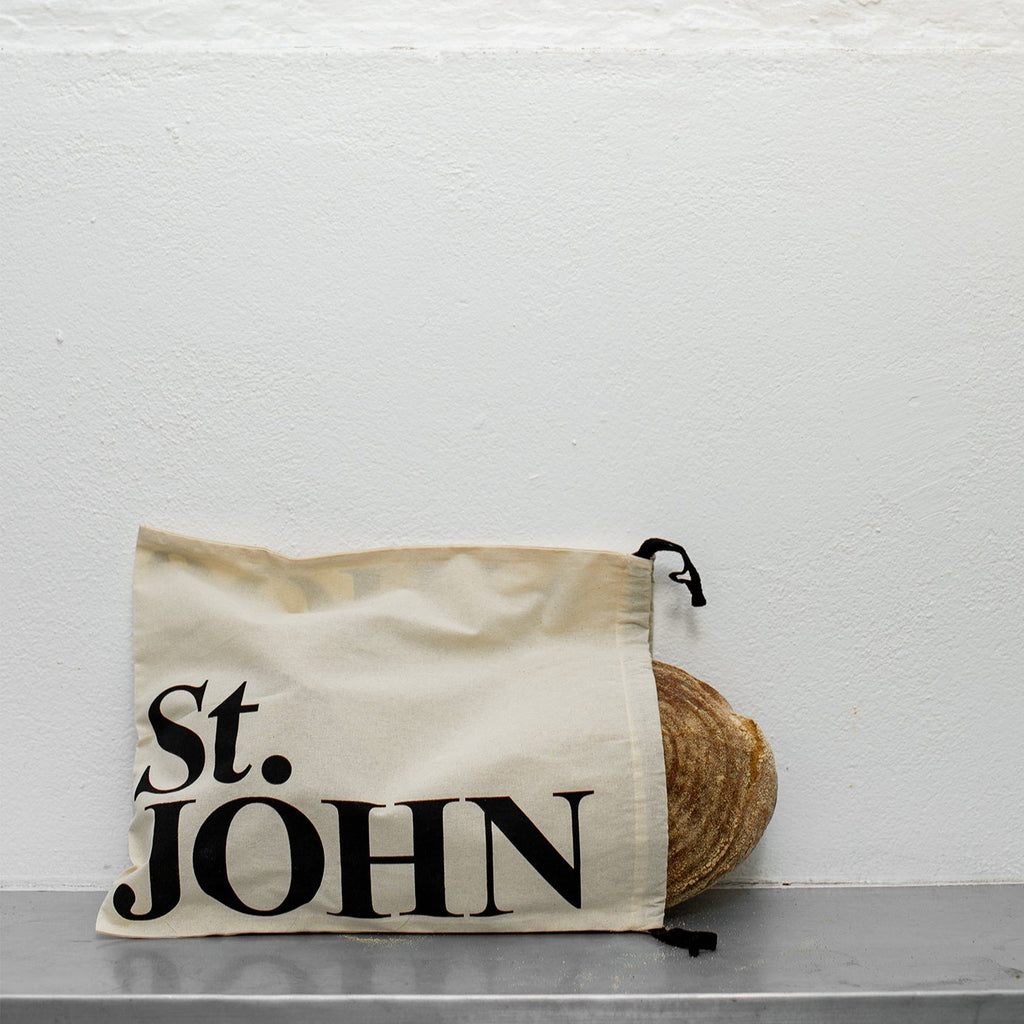 MAGIC BREAD BAG
Wrapping your bread in a cotton bag will keep it noticeably fresher for significantly longer, even when it is kept in a bread bin. 

Made sustainably and ethically from extremely sturdy organic, fair-trade cotton, with a lovely black draw string, this bag is beautifully finished with double seams ensuring that it will last for many years.
And, if you fancied using it to protect your shoes when packing, or to keep all your socks in one place when doing the laundry, or to hang in the kitchen for onions and garlic... all those are admirable uses, too. 
Designed to comfortably accommodate one of our St. JOHN Bakery round sourdoughs:

External measurements: 35cm x 40cm
Photographs by Harriet Langford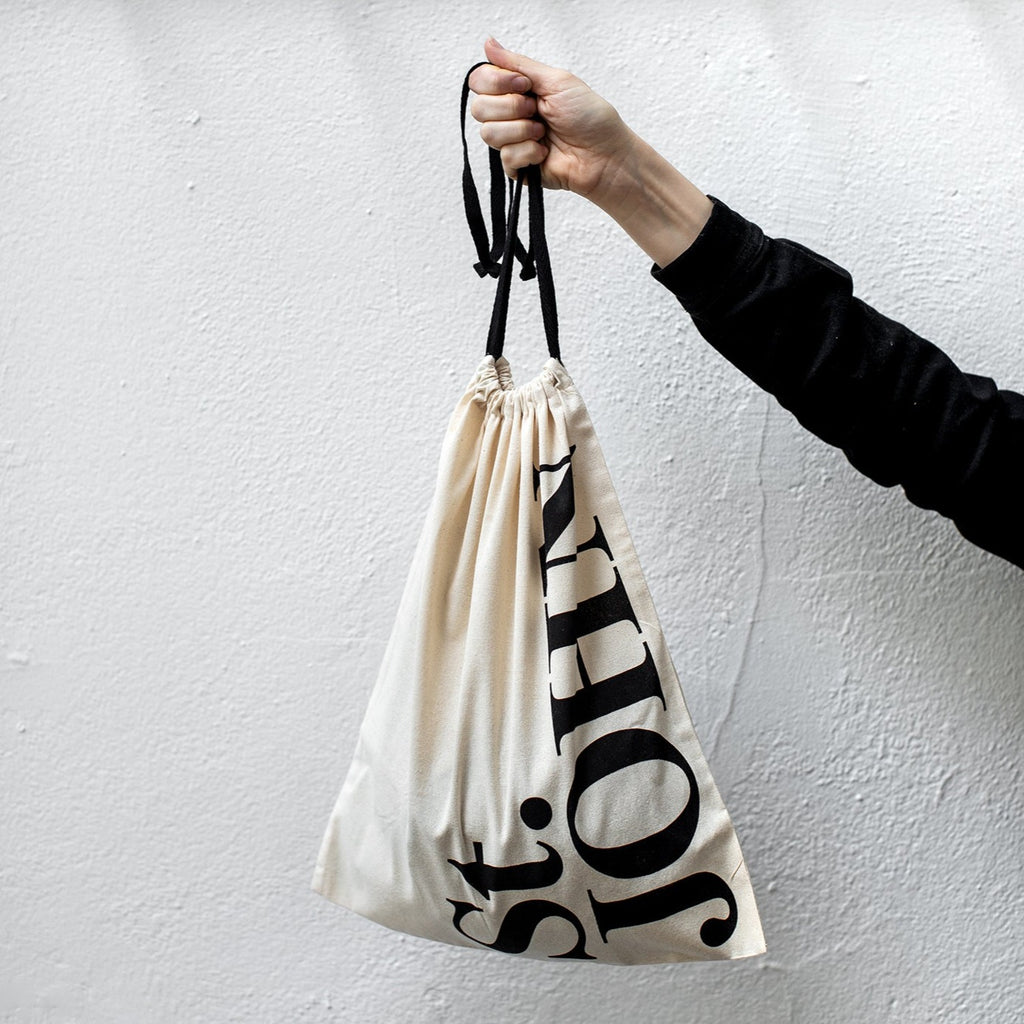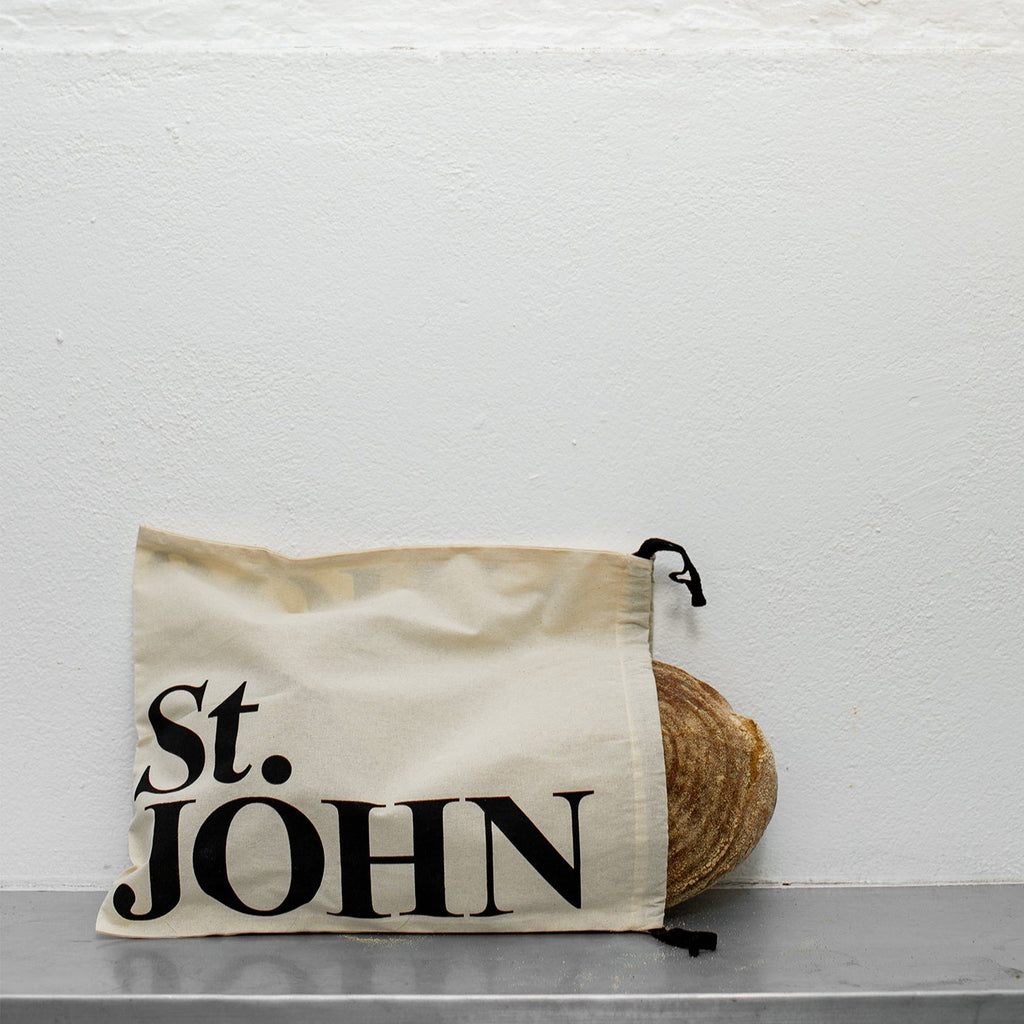 Shipping Information

For all merchandise orders, please allow up to 5 working days for UK (mainland) delivery, and up to 10 working days for international delivery.
Tracking information and updates can be provided upon request.
For merchandise queries, please contact info@stjohnrestaurant.com
As a result of Brexit, please be aware that your order may be subject to local import taxes over which St. JOHN has no control.
---