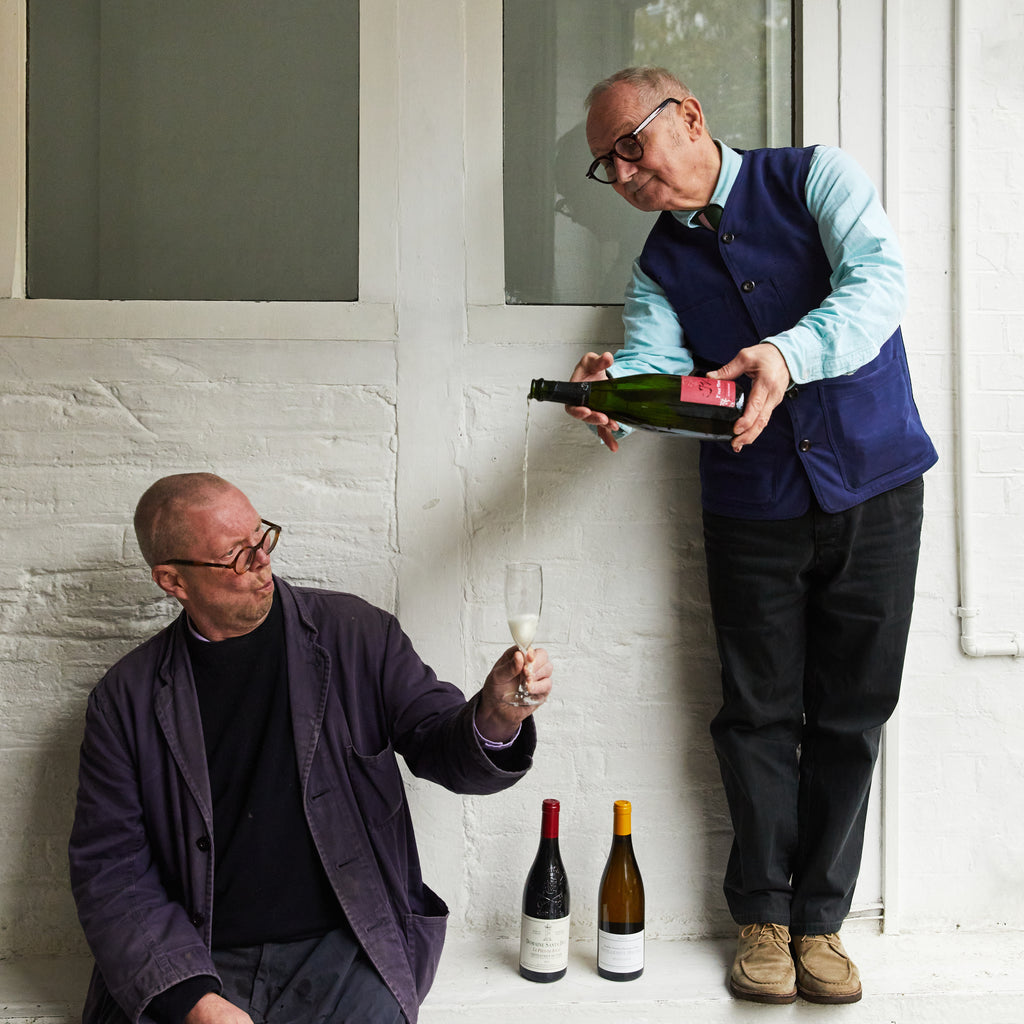 Festive Fine Wine
Here is an opulent selection for those who wish to celebrate with serious intent: The speciality grower Blanc de Blancs from legendary Champagne producer J. Vignier using top-class fruit - truly moreish bubbles which befit a truly special occasion. The superb minerality and citrus-redolence of the Burgundy from Guillemot-Michel - a style that is more clean and racy than buttery. And a classic Chateauneuf-du-Pape for the red, full-bodied, luscious, full of black fruit, herbs and luxury.

J. Vignier, Deux Terres Champagne NV
Quintaine Viré-Clessé 2020
Le Pied de Baud Châteauneuf-du-Pape 2019
Shipping Information

For all merchandise orders, please allow up to 5 working days for UK (mainland) delivery, and up to 10 working days for international delivery.
Tracking information and updates can be provided upon request.
For merchandise queries, please contact info@stjohnrestaurant.com
As a result of Brexit, please be aware that your order may be subject to local import taxes over which St. JOHN has no control.
---