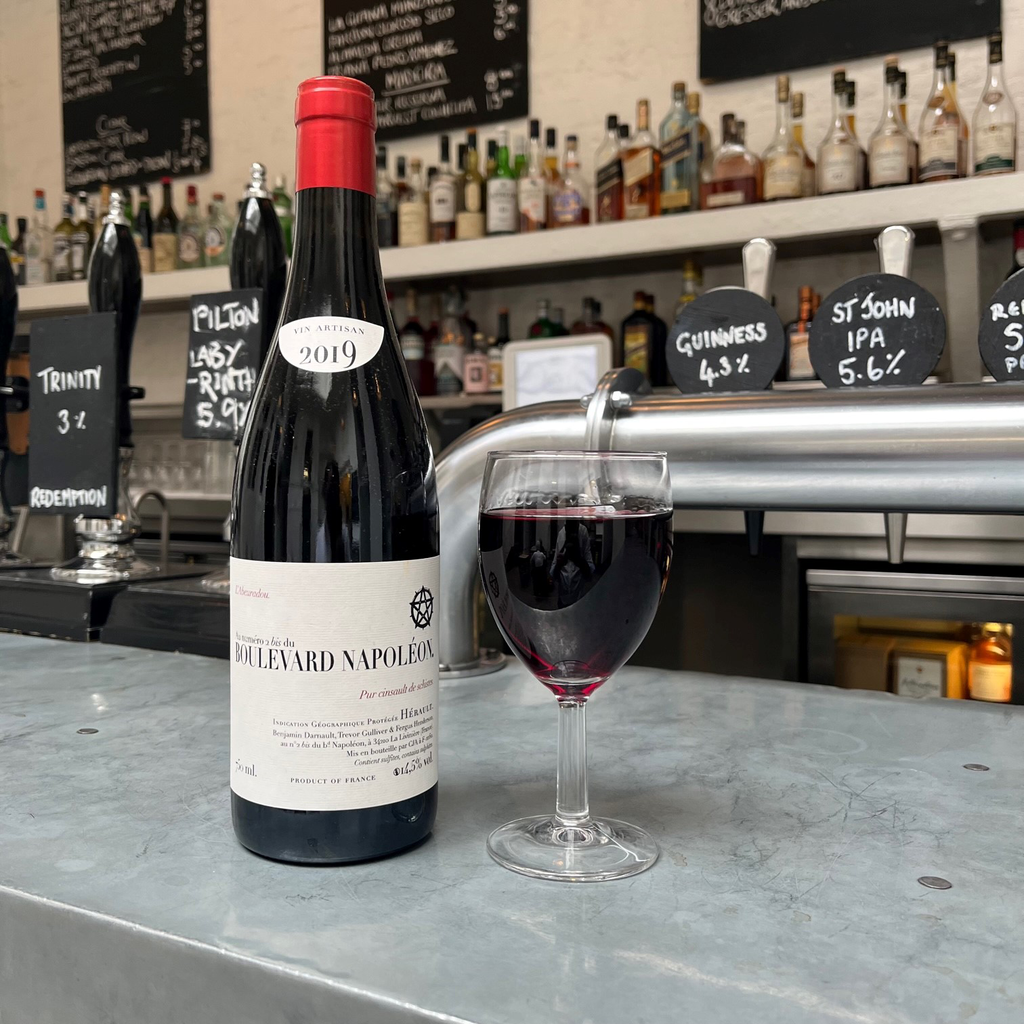 Boulevard Napoléon Cinsault 2019
Purple fruits – Garrigues – Perfumed – Depth
Hérault IGP
Cinsault 100%
Vegan
75cl
14.5%
This wine is an example of 'serious Cinsualt', showcasing complexity from a grape which doesn't always enjoy the same prestigeand understanding of it's neighbours like Syrah and Carignan. Sourced from the l'Abeuradou vineyard with red schist soils, and bush vine trained. We take care for gentle extraction and fermentation, enabling acidity and balance.
Shipping Information

For all merchandise orders, please allow up to 5 working days for UK (mainland) delivery, and up to 10 working days for international delivery.
Tracking information and updates can be provided upon request.
For merchandise queries, please contact info@stjohnrestaurant.com
As a result of Brexit, please be aware that your order may be subject to local import taxes over which St. JOHN has no control.
---