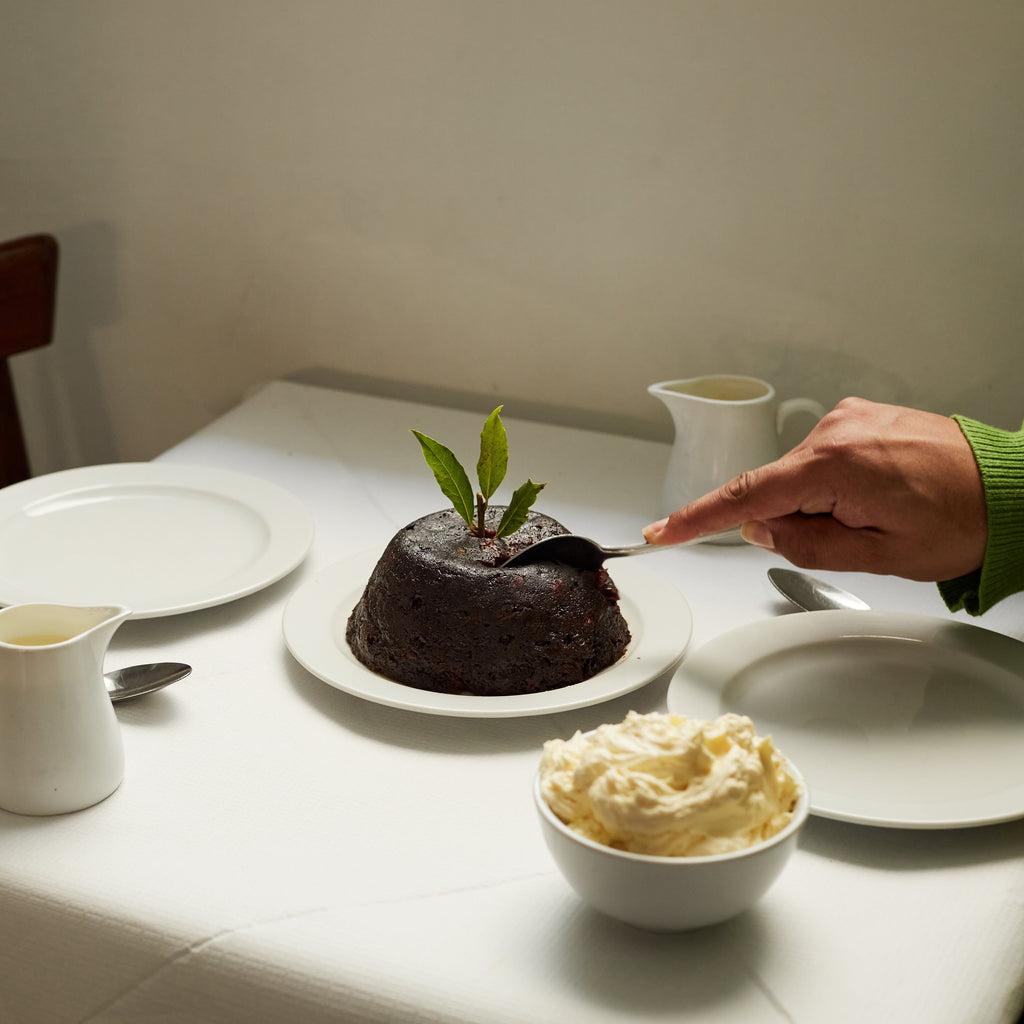 St. JOHN Christmas Pudding
"Behold the Pudding!
Tamed with brandy, rum and stout,
Soothed with treacle and suet,
Uplifted by nutmeg, cinnamon and oranges. 
Enough emotion for one Christmas!"
Our much-loved puddings are something of a cult item - as fruit-laden, nut-studded and brandy-heavy as tradition, the season and your discerning palate demands. 
Each one comes in a beautiful ceramic basin, bedecked with the St. JOHN pig and dated for posterity. The pudding and bowl is then wrapped in a St. JOHN tea towel, made from organic fair-trade cotton.
The pudding may be gone come New Year, but the bowl and the tea towel will be useful additions for many years to come!
We unfortunately no longer have our Christmas Puddings available for pre-order.

---