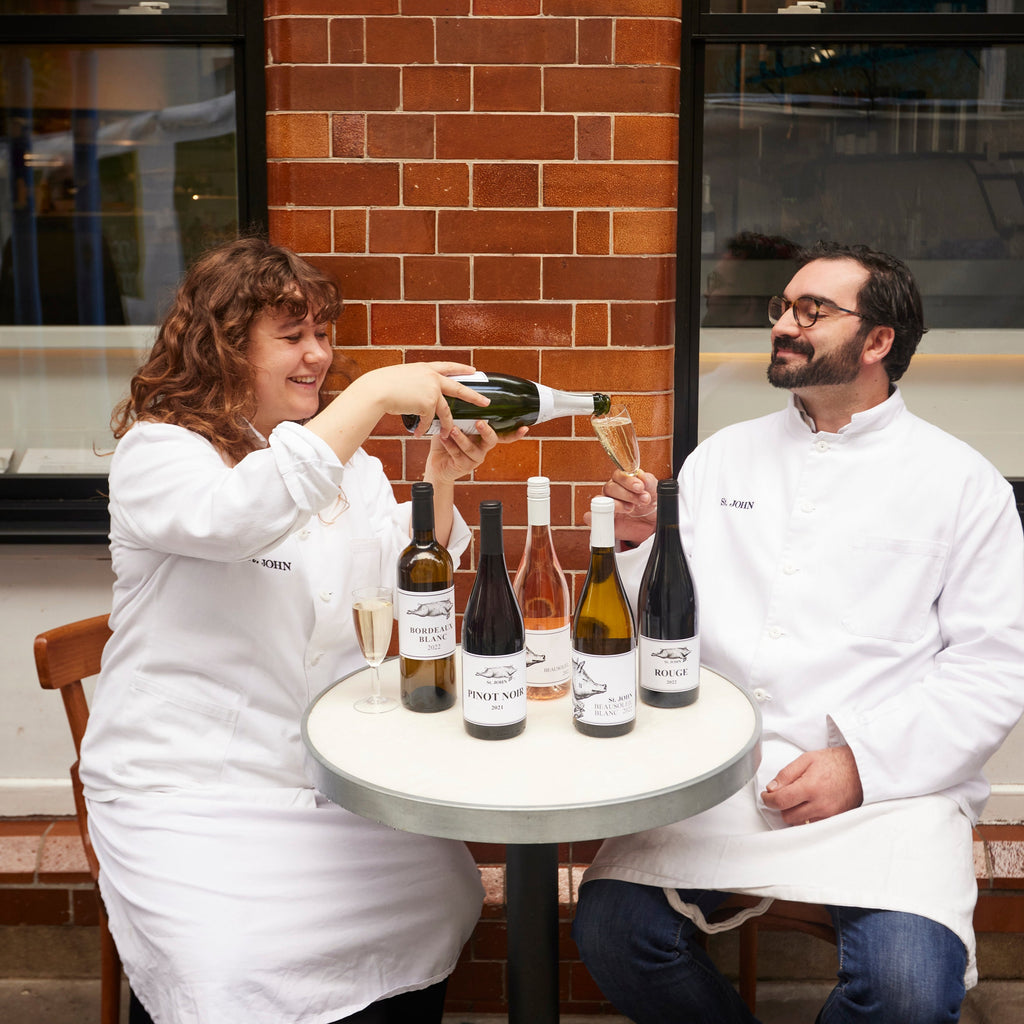 St. JOHN Case
 As befits a moment of celebration, we have the jubilation of exciting new bottles. The patient wait since we last released a St. JOHN wine has been excellently rewarded - alongside our trusty favourites Beausoleil Rosé, Crémant and Rouge, we have the St. JOHN Pinot Noir, a fruity blend of Languedoc grapes which tiptoes between medium and light bodied; and skipping over the line into richer territories we have the St. JOHN Beaujolais Villages, a fabulous new all-rounder. But what is this? Our famous Beausoleil has a new companion - not the pink that you know and love, but a minerally Blanc which will steal your heart.
St. JOHN Cremant de Limoux 2021
St. JOHN Bordeaux Blanc 2022
St. JOHN Beausoleil Blanc 2022
St. JOHN Beausoleil Rosé 2022
St. JOHN Pinot Noir 2021
St. JOHN Rouge 2022
Shipping Information

For all merchandise orders, please allow up to 5 working days for UK (mainland) delivery, and up to 10 working days for international delivery.
Tracking information and updates can be provided upon request.
For merchandise queries, please contact info@stjohnrestaurant.com
As a result of Brexit, please be aware that your order may be subject to local import taxes over which St. JOHN has no control.
---